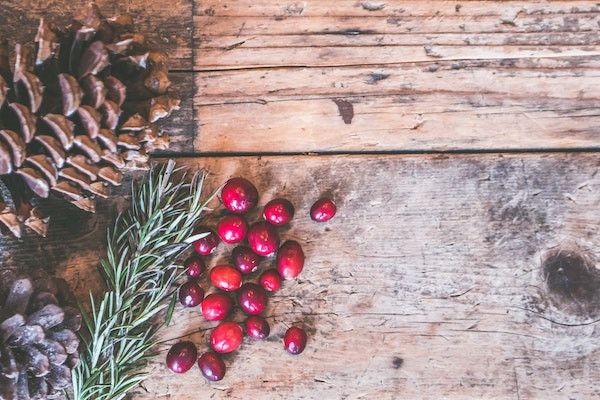 Sep 26, 2022
5 Nutritious Treats to Try This Fall
Fall is finally here, which means that many tasty, hearty foods will be making an appearance on dinner tables all over the nation. While things like pumpkin pie and fall-centric coffee drinks are most sought after this time of the year, that doesn't mean you can't continue your healthy diet.
In fact, there are lots of fall foods that taste amazing and greatly enhance your health and wellness. This is especially true when it comes to fall fruits and vegetables, which offer so many essential nutrients and vitamins. Here are a few items to consider if you want to enhance your fall menu this year.
1. Beets
Fall is the perfect time for beets, a hearty root vegetable known for its enticing, earthy flavor. They're also quite versatile and are commonly used in dishes like soups and salads, as well as roasted on their own.
In addition to their great taste, beets also offer lots of nutritional value. They have anti-inflammatory qualities thanks to antioxidants. They're also high in fiber, which is essential for good digestion. Beets can even improve blood flow thanks to nitrates, which helps make blood vessels wider for enhanced circulation.
2. Cranberries
Cranberries are an essential part of most Thanksgiving dinners, and for a very good reason. Along with their intense tangy flavor, cranberries also have a lot to offer when it comes to your health. You can enjoy them with turkey or throw a few in a salad for immediate nutritional enhancement.
A bona fide superfood, cranberries are packed full of inflammation-fighting antioxidants. They not only contain vitamins C, A, and K, but minerals like iron, potassium, and calcium. And if you are the one to, unfortunately, experience recurring urinary tract infections, eating cranberries may even be able to reduce their frequency.
3. Winter Squash
A nice alternative to pumpkins, winter squashes are also quite plentiful during this time of the year. Because they contain lots of antioxidants, they're an excellent way to fight inflammation. They're also fibrous and brimming with nutrients like vitamin C and beta-carotene.
If you have diabetes, winter squash offers another great benefit. Adding this vegetable to your diet on a regular basis will help you regulate your blood sugar and prevent it from spiking dangerously. The result is improved health and wellness, while also ensuring you have tasty recipes to choose from.
4. Apples
When it comes to nutritious snacks, you really can't beat apples. With lots of fiber and vitamin C, but minimal calories, apples are a great way to satisfy your sweet tooth without derailing your diet. They also contain essential minerals like potassium and copper.
The high fiber content of apples can also help people manage a healthy weight. Eating fruits and vegetables with lots of fiber can make you feel fuller faster, which helps avoid mindless snacking and reduces food cravings. That makes them a great snack for in between meals.
5. Cauliflower
Cauliflower is just one of many cruciferous vegetables, which are known for packing a powerful punch when it comes to nutrition. In addition to being high in fiber, vitamins, and minerals, cauliflower and other cruciferous selections also contain glucosinolates.
These chemicals are well known for reducing a person's disease risk, including cancer. Because they have the ability to reduce swelling and inflammation, they're also believed to lower one's heart disease risk when consumed on a regular basis.
The above foods work as snacks, appetizers, and tasty side dishes. They're also beloved by everyone, which means planning your home's dinner menu will be a breeze. By adding them to your diet, you'll experience a flavor explosion along with enhanced health.
Category: Nutrition