Home / Category / Reducing Inflammation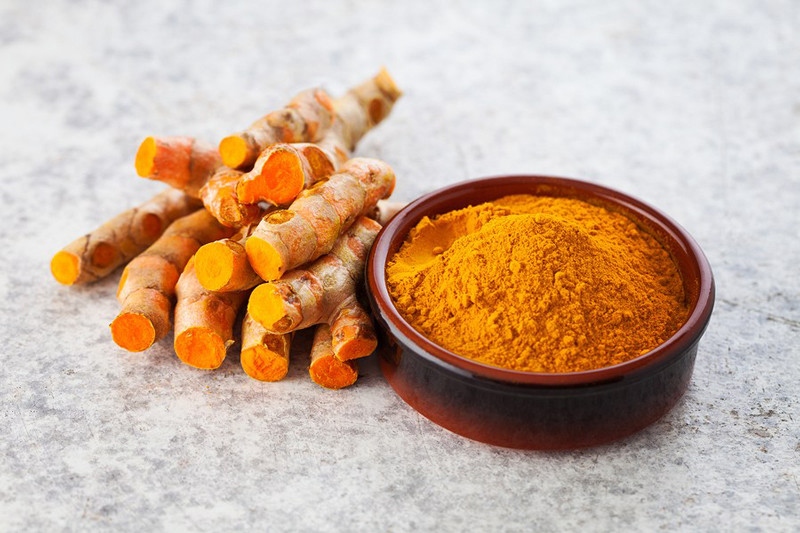 Oct 15, 2018
Are Turmeric and Curcumin Really That Effective?
Turmeric
is the brilliant yellow spice, belonging to the ginger family, that is used in Indian cooking. The powerful effects of employing turmeric and curcumin to combat inflammation, pain, depression, obesity, aging, diabetes, cancer, rheumatoid arthritis, Alzheimer's and cystic fibrosis have been investigated by many studies and supported by some trials on animals and humans; however, the strongest testimony remains to be its use in Ayurvedic and Chinese medicine for thousands of years. Get to know the many advantages of turmeric, which make it a super spice and root, as well as the few side effects.
The Many Benefits of Turmeric and Curcumin
Curcumin is the primary ingredient of turmeric. It possesses an impressive set of properties as an anti-oxidant, anticoagulant and anti-inflammation agent. Turmeric is packed with nutrition: protein, iron, calcium, sodium, vitamin C, vitamin B6, magnesium, potassium and manganese. Here are some of the ways it contributes to wellness:
Combats inflammation, inside and on the body
Lowers pain
Contributes to skin care, such as reducing psoriasis, acne and scarring
Promotes weight loss by increasing the metabolism
Fights obesity by targeting fat cells
Slows the aging process
Helps fight depression
Improves cognitive functions
Reduces sugar levels, lowering the risk of diabetes
Slows blood clotting
May be impactful in treating breast cancer, skin cancer, and bowel and stomach cancers
Improves cardiovascular health
Lowers toxicity in the body by enhancing liver function
Reduces bad cholesterol
Aids digestion and treatment of inflammatory bowel disease
Manages several kinds of arthritis
Potential Side Effects
​Like anything else in life — excess of turmeric can produce adverse effects on the body, and some people may be naturally allergic to it. Some may experience a minor rash after skin contact. While generally safe, if consumed in unregulated and massive portions, turmeric can cause the following negative effects on the body:
Diarrhea
Lightheadedness
Nausea
Heart irregularities
Contractions in expectant women
Rise in menstrual bleeding
Hypertension
Slowed blood clotting
Strong interactions with NSAIDs and anti-coagulants
Danger of increased bleeding
Consult your physician and herbalist before incorporating significant and consistent amounts of turmeric in your diet.
Multifold Applications of Turmeric
Traditionally, uses of turmeric have been varied and far reaching, from ingestion as food and medicine to external applications, such as wound healer and cosmetic product. Below are some of the ways to use this super herb.
Culinary
Turmeric can be used in tea, cookies, smoothies, soups, curries and a large variety of vegetarian and meat dishes. When boiled in milk, it acts as a fever reducer and sleep agent.
Cosmetic
Herbal soap
Teeth whitener in combination with baking soda and coconut oil
Face masks and creams
Ointment for cuts and scrapes
Sunburn treatment when combined with aloe vera and yogurt
​How To Take Turmeric
​Easily try our turmeric tea or supplements of turmeric joint support and turmeric with ginger and Bioperine. We only use non-GMO ingredients to make our supplements. Our products are made in the US and regularly tested by the FDA to ensure quality and cleanliness. If you are not satisfied, you can return the supplements in any condition within six months for a full refund. We offer the 100 percent money back guarantee because we believe in our supplements.
Category: Reducing Inflammation