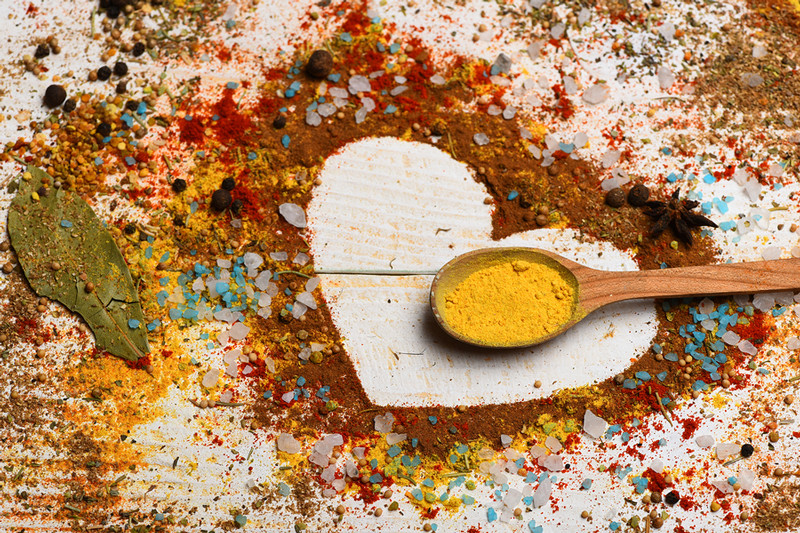 Jun 29, 2018
Awesome Recipes with Turmeric in Them
Turmeric is a pretty awesome substance. It is packed with curcuminoids, the most powerful compound of these being curcumin. Curcumin is a strong antioxidant and is a powerful weapon in the fight against inflammation. It also is linked to improved brain function and a lowered risk of brain diseases. Consuming Turmeric leads to different health improvements that lower the risk of heart disease, it may be useful in preventing and treating Alzheimer's, and it is thought to be useful in preventing cancer. It helps arthritis, due to its anti-inflammatory properties. It has amazing benefits against
depression
. It helps to increase longevity. With all these benefits, taking
Turmeric as a supplement
seems like a no-brainer.
Why Eat Turmeric Then?
When taking Turmeric, you will get way more benefits from it if you take it like a supplement, combined with compounds such as BioPerine, which is basically very finely ground and processed black pepper, which helps bioabsorption of Turmeric by up to 2000 percent. It's pretty easy to just pop a couple of soft gelcaps and go about your day. But for those who have tried it (including just about everyone on the Indian subcontinent!) Turmeric is an amazing spice that makes some wonderful dishes. You still will get some of the benefits, just not in a concentrated form. Here are some great dishes made with Turmeric.
Grilled Turmeric Chicken
Grilled chicken is pretty awesome when done right, and grilled Turmeric chicken is a whole next level. Get yourself some skewers, and combine cilantro, white pepper, coriander and garlic and grind into a fine paste. Cut chicken thighs up into one-inch cubes (breast meat will be drier!), and put everything into a big mixing bowl, including some fish sauce and oyster sauce to taste. Add a bit of brown sugar. Mix everything up well, and let refrigerate for about 2 hours, then push the chicken cubes on the skewers. Cook them until they are very slightly charred, making sure to turn them about every minute or two. It shouldn't take more than 7 or 8 minutes! End up with an amazing dish that everyone will love!
Ingredients:
2 tablespoons cilantro stems
2 teaspoons white peppercorns
2 teaspoons coriander seeds
4 large cloves garlic
3 pounds boneless chicken thighs
3 tablespoons fish sauce
2 tablespoons oyster sauce
1 tablespoon ground turmeric
2 tablespoons brown sugar.
Mango, Ginger and Turmeric Vitamin C Smoothie
For those of us who like a refreshing drink packed with goodness or the body, there is the Mango and Turmeric Smoothie. Get some mango, oranges, Turmeric, ginger, bananas and some almond milk. Just add everything into a blender, and blend it for about 1 minute. That's it! One tip… if you want to have a quick start, peel the banana and mango the night before and chop into chunks. Go ahead and freeze them, and that way you just need to pop it out in the morning and your smoothie will be cold right off the bat, no ice or anything else added! This is a light, tropical drink which is easy on the palate! You can add anything you want to it to blend in a new flavor, for example,some strawberries.
Ingredients:
1 large banana
1 large orange
½ inch peeled fresh Turmeric or ½ tablespoon Turmeric powder
½ inch peeled fresh ginger or ½ tablespoon ginger powder
1 cup mango chunks
1 cup almond milk. You can also substitute your other favorite milk or milk substitute. Coconut milk and whole milk are great choices!
Turmeric Lemon Balls
This dessert combines lots of things into a super tasty and easy to make dessert. Get some dates, remove the pits and soak them in hot water for a few minutes. Put the dates in a food processor, where you will add some oats, almonds, chia seeds, lemon juice, lemon zest, vanilla extract and Turmeric powder. Don't blend long, just until the mixture is about the consistency of pizza dough. Add a bit of the water you used to soak the dates with if the mixture is too dry! Take the mixture, roll it into balls, roll the balls in some shredded coconut, and put on a baking sheet. These can stay frozen for up to three months, so make a big batch and bring them out about an hour before eating! Remember, swap out ingredients as desired to match your tastes. Don't like almonds but love macadamia nuts? Have at it!
Ingredients:
12 dates
1 cup rolled oats
½ cup almonds
1 tablespoon chia seeds
4 tablespoons lemon juice
1 teaspoon lemon zest
1 teaspoon vanilla extract
1 teaspoon Turmeric powder
½ shredded coconut
You Can't Go Wrong
There are literally thousands of recipes out there for Turmeric, and these are just a few. Try out a few of your own and go ahead and drop us a line if you come up with something spectacular! Remember that no matter which way you go, supplement or cooking, you will still be getting some of the benefits. Don't worry if you are taking Turmeric as a supplement though, as getting more of this wonderful substance won't hurt!
Category: Turmeric