Home / Category / Dr. Sterling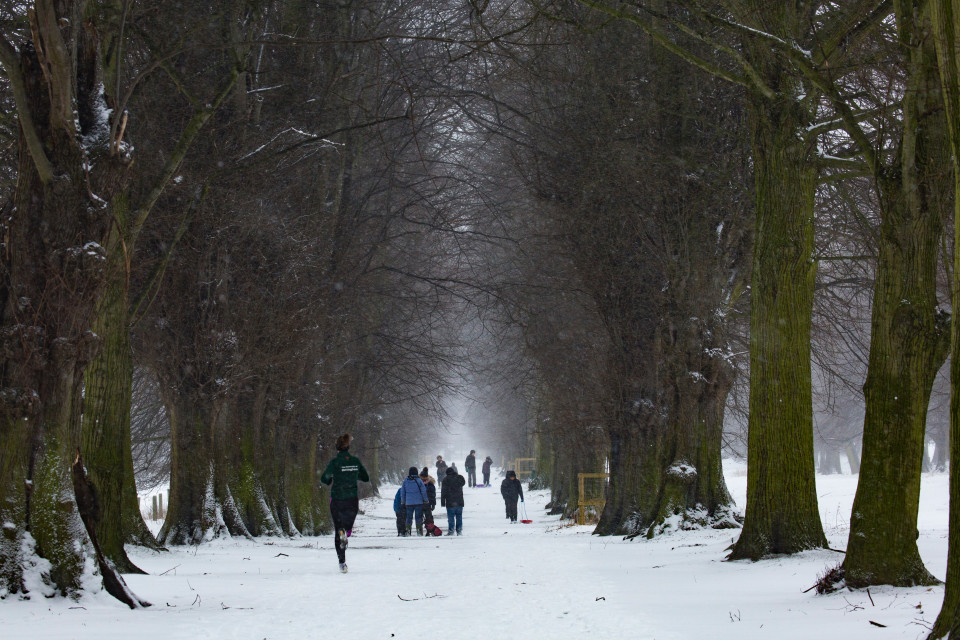 Feb 2, 2021
Best Ways to Stay Active Outside During the Winter
It's winter and yes, it's cold out. Doesn't it feel good to stay inside and snuggle up with blankets and a good movie? It is only natural to want to avoid the cold, sometimes nasty weather that winter brings.
There's no reason we need to take a break from physical activity when the temperature drops. In fact, exercising in cooler weather has some distinct advantages over working out in warmer weather.
There are many great reasons to stay active outside during the winter:
No heat and humidity to worry about. Being outside often makes us feel more awake and alive.
We can work out longer when it's cooler (cold) – this means we can burn more calories because we keep moving longer.
Being outside is a great way to avoid being S.A.D. - SAD stands for seasonal affective disorder, it's just a fancy way of defining the moodiness and low energy feeling we might feel during winter months. Being in sunlight, even when it is cold, is a great mood elevator and helps us get some natural vitamin D (sunlight).
Outside activity can boost our immunity during "cold and flu season". Enjoying time outside while we breathe clean, cold air can help prevent simple bacterial and viral infections.
Still not convinced staying active outside during the winter is a great idea? Try some of these fun activities when the temperature drops:
Brisk walking or hiking – get the aerobic benefits while enjoying the challenge of moving in the cold. Hiking in snow can burn as much as twice the calories as hiking on dry ground. Combine that with the extra calories we are burning because of the cold and we have a great way to burn off some calories.
Shoveling snow – it's an attitude thing. We don't have to look at clearing off the driveway or the sidewalk as a terrible chore. Think of the fresh air and great workout we are getting while breathing clean air and working out the kinks from laying on the couch.
Try snowshoeing – strapping on some snowshoes and heading out through a field of fresh snow is a great cardio workout. Forget the boring treadmill at the gym, snowshoeing burns three times the calories as walking while seeing beautiful country.
Go skiing, rent a snowmobile, find a frozen lake and go ice fishing, build a snowman, hike into a natural hot springs and soak in hot pools.
There are unlimited ways to get outside during the winter months. Not only great ways to get exercise but breathe in clean air that hasn't been circulating in our closed-up homes or offices. Don't wait, get outside this winter and enjoy the natural benefits of sunlight and clean air. Be Blessed.
Category: Dr. Sterling