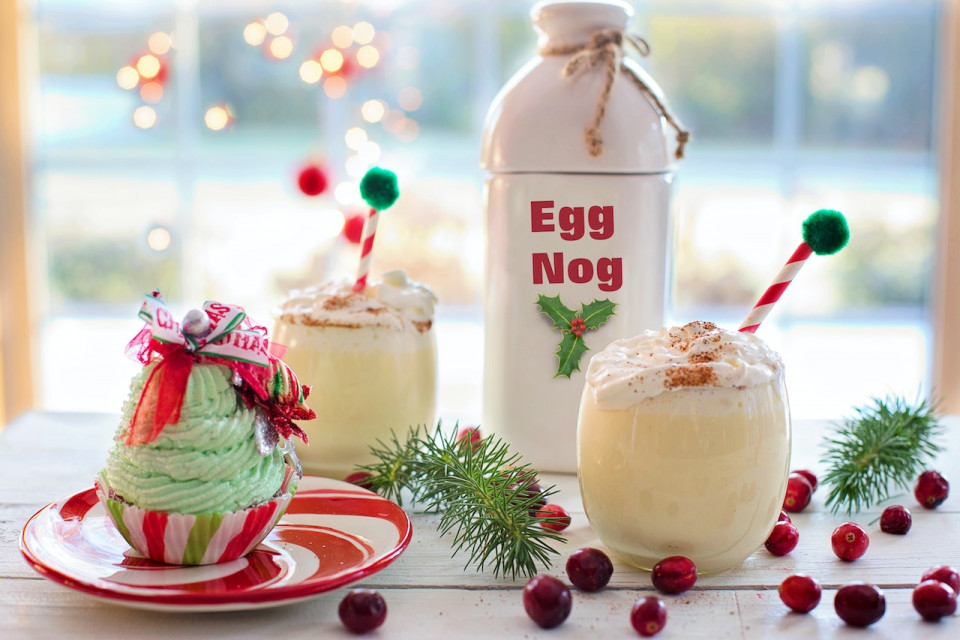 May 11, 2023
Can Eggnog Ever Be Good for You?

The holidays are finally here, which means most people are being inundated with snacks, sweets, and other goodies. Eggnog is one of the most beloved holiday foods, although it may be questionable from a health perspective.

If you love eggnog but are worried about its impact on your waistline, never fear. The beverage does offer quite a few health benefits, and it is possible to make the recipe a little healthier. Here are a few things to keep in mind when it comes to this holiday treat.


What Is Eggnog?

Much like the name implies the secret ingredient in eggnog is eggs (quelle surprise). The recipe also calls for milk, heavy cream, and sugar, as well as spices like nutmeg and cinnamon. While you can add alcohol to make it a boozy beverage, it's not mandatory to the recipe.

As for the origins of eggnog, it most likely originated in Europe. And while it may be considered a quaint and old-fashioned beverage, it's still enjoyed by numerous people around the world. It's especially popular during the holiday season thanks to its rich, sweet flavor.


How Does It Affect Your Health?

The inclusion of dairy products means eggnog does offer some health benefits. For example, milk offers a ton of calcium, as well as a selection of vitamins. Spices like nutmeg and cinnamon, so crucial in terms of taste, are also chock-full of antioxidants to greatly reduce your disease risk. And since the real star of eggnog is the eggs, you'll be treated to lots of essential protein.

And now for the downside. The eggs in eggnog are raw, which is potentially risky to certain people. For instance, people with compromised immune systems are encouraged to forgo raw egg preparations. And then there's the massive amount of fat, sugar, and calories in the beverage, which can quickly derail your diet.


How Can You Make It Healthier?

Fortunately, you can develop a healthier eggnog recipe that leaves out a lot of the fat and calories that can be found in store-bought brands. Most eggnog uses whole milk, but you can use skim milk in its place. You can also use a variety of nut milks if you're trying to avoid dairy. These products contain good stuff, like calcium, without the added calories of full-fat dairy.

When it comes to sweetening agents, skip the sugar for something a little more wholesome. Honey is incredibly sweet and offers health benefits lacking in sugar. You can also use a natural sugar substitute to imbue the beverage with a rich, unbeatable flavor.

The holidays are all about indulging your taste buds, but that doesn't mean you need to go off the deep end in terms of calories. By putting some thought into the recipe, you can enjoy a healthier drink that doesn't skimp on taste.



Category: health