Home / Category / Gut Health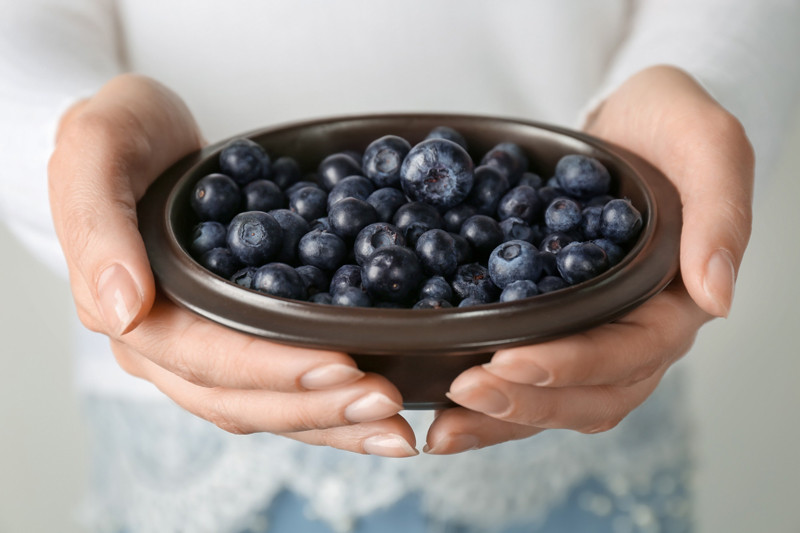 Jun 27, 2018
Detox Like a Champ… What Acai can do for You
Acai is one of the new superfoods that you have been hearing about. Pronounced "ah-sah-EE", the Acai tree, which produces Acai berries, is actually from the palm family. The small berries are very juicy, and have been a staple of the Brazilian diet for many years. It has been over 40 percent of the diet of the three traditional Caboclo populations in the Brazilian Amazon. It is a cheap and plentiful fruit there, though the seed makes up an average of 70 percent of the fruits volume. Acai is used in many products, including as a food, in cosmetics, supplements, as juice, grain alcohol, and has a number of other uses as well.
Why Detox?
Your body is a machine, and it needs to be in good condition to run well. Unfortunately, in today's world, we are constantly exposed to toxins which don't just affect us but stay within us and affect the long-term working processes within our body. In addition to toxins, stress, unhealthy eating, your environment, and other factors all contribute to your body's healthy processes slowing down and becoming inefficient. By detoxing your body, you will be able to function better, lose weight easier, lower cholesterol and inflammation, and reduce fat. And one of the best ways to do it is with an Acai detox mixture.
What Makes Acai So Great?
The fruit is particularly high in antioxidants and contains trace minerals including chromium, iron, copper, zinc, manganese, potassium, and phosphorus. The berry itself is usually not sold outside of the local area, with the berries pulped and the pulp either sold frozen, powdered,or in pressed juice. Per 100 grams of the frozen fruit pulp, it has a high fat and low sugar content, with 15 percent of the daily recommended allowance of vitamin A and 2 percent of the calcium. In addition to the vitamins and minerals Acai comes loaded with, it has other compounds in it that are beneficial for health, such as anthocyanins, which give the Acai berries their deep purple color and are powerful antioxidants.
But Wait, There's More
Regular Acai ingestion has led to improved cholesterol levels, decreasing total level and in particular LDL (bad cholesterol) levels. Acai also contains plant sterols, a compound that inhibits the body's cholesterol absorption. Acai is also believed to have a possible anti-cancer effect. Acai, when administered in controlled studies, has revealed a potential reduction in the incidence of colon and bladder cancer. The antioxidants found in the fruit reduces the impact of free radicals, which are a significant cause of cancerous cells. Acai can also strengthen the immune system.
How Can I Benefit?
If you were to go and live your life in the Amazon, it would be pretty cheap and easy. Acai isn't a very sweet fruit, but sweet enough to be palatable. While some people eat the pulp in smoothies and shakes, the best way to benefit from Acai is in its powdered form, especially when combined with other supplemental compounds added to enhance Acai's benefits. This doesn't mean you have to eat spoonfuls of some dry powdery mixture though!
Acai detox can be found in soft gelcap form, easily digestible and packed with good stuff! By detoxing with Acai, you will be directly helping your colon to restore itself, and giving it a good dose of fiber to help clean it out. You can expect to have lowered inflammation, sped up weight loss, lowered hunger, and have your oxidative stress reduced.
Oxidative Stress?
Oxidative stress is when there are too many free radicals in the body, and they begin to multiply and cause cellular damage, weaken your immune system and reduce oxygen in your cells. Your body makes them naturally, but environmental toxins such as ozone and UV light make them as well. The antioxidants in Acai bind with these free radicals and help your body reduce their overall level.
It Can Help Me Lose Weight?
Yes! By combining the colon-helping power of Acai and its antioxidants with its great nutritional value, which helps fight against hunger, you are looking at a great combination for losing weight. This doesn't even take into account the fact that you will experience a reduction in inflammation, and due to that and other factors, you most likely will experience an increase in energy, making it easier to exercise and maintain healthier activity levels.
Acai Detox is Where It's at!
There is a definite trend towards detoxing these days, and most people think that it's something you do every once in a while. But why not detoxify your body constantly, considering that it is constantly is being exposed to toxins? Acai is a fruit/supplement that can be taken pretty much indefinitely, and to great effect. Make sure, as always you consult your health professional and especially if you are going to combine supplements. Get your health back on track today and start your long-term Acai detox!
Category: Gut Health