Home / Category / Daily Greens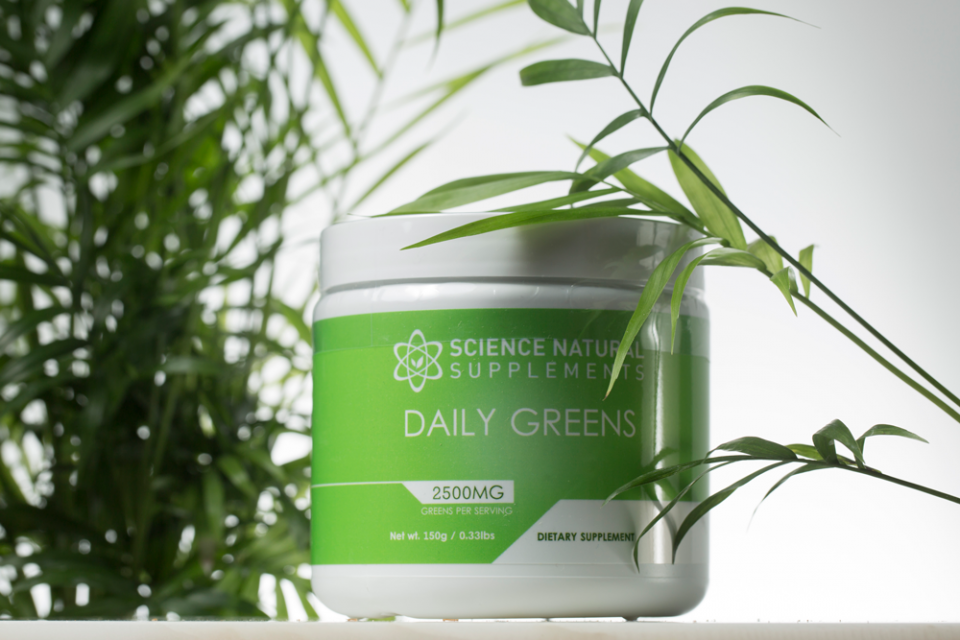 Oct 16, 2018
Has Your Weight Loss Plateaued? Why Using Daily Greens Will Help You Break Through It
Weight loss does not always come easy, and you are likely attempting to work your rear end off (almost literally) in an attempt to shed those last few pounds. It's common to see drastic results as you being any new diet and exercise routine, but why has the pound-shedding suddenly stopped? Probably because you have reached your weight loss plateau with your current regimen. The good news is that it is possible to start losing weight again, and Science Natural Supplements' Daily Greens can help.
Plateaus Are Normal
First of all, don't panic – weight loss plateaus are perfectly normal, so there's probably nothing wrong with you or your body. Even when you have seen amazing results, any routine you undertake will eventually reach a point where you're not seeing any more gains (or weight loss, as it were). Even if you are carefully counting calories and you work out the exact same amount of time every week, your progress will eventually slow. So, how do you break through a plateau?
You Need To Change Your Routine
The answer is simple: You need to change things up! That means increasing your exercise and adjusting your food intake again. Weight loss is a constant repetition of re-evaluating your current routine and seeing where you can improve. You may need to reduce your calorie intake (though don't dip below 1,200 calories per day) or increase your workout length and intensity. And if you haven't added our Daily Greens to your weight loss regimen yet, then starting up when you hit a plateau with your existing routine is a perfect time to do it.
Greens Make a Perfect Shakeup
​Our Daily Greens consist of non-GMO ingredients, and it's the ideal way to ensure you're still getting your daily intake of fruits and vegetables. Of course, this supplement is just that – servings that are supplemental to your regular diet, so you should still eat fresh greens every day to maintain a healthy diet. Our Daily Greens help to ensure you get just the right amount, and the best part is you can mix it into a delicious shake or with other foods. This product offers a number of benefits:
Lower cholesterol
Lower inflammation and swelling
Enhance mood
Balance sugar levels in the blood
Facilitate weight loss
Save more money when buying more
Implement Daily Greens into almost any weight loss plan
​Weight Loss Routines Should Not Stay Routine
If you are no longer seeing the results you were at the beginning of your diet and exercise routine, it's time to reassess your routine. Though it seems contrary, changing your weight loss regimen when you hit a plateau is the best way to shake things up enough to start losing weight again. The best part is that our Daily Greens are an easy way to ensure you're still getting your healthy fruits and vegetables every day, even if you're readjusting your calorie intake or workout plan. Order your one, three, or six containers of Daily Greens and start planning your plateau breakthrough by contacting Science Natural Supplements today.
​Source:
https://www.mayoclinic.org/healthy-lifestyle/weight-loss/in-depth/weight-loss-plateau/art-20044615
Category: Daily Greens