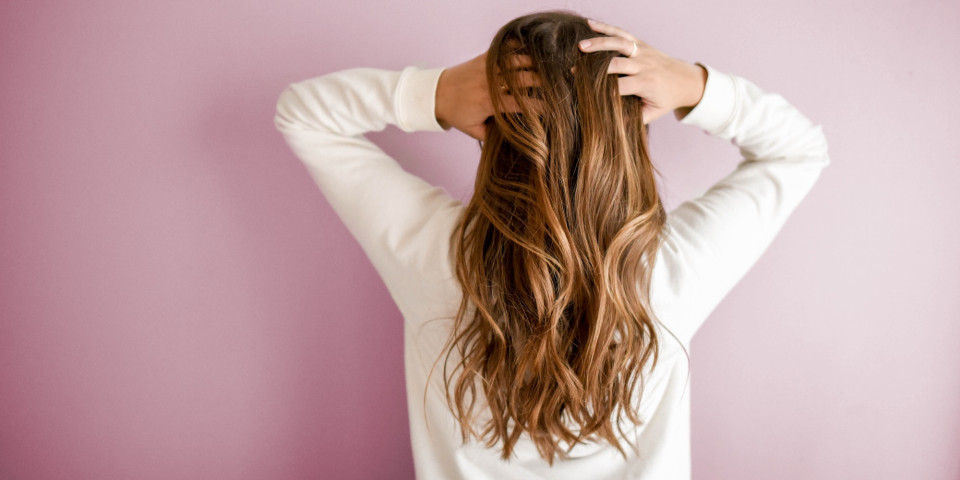 Sep 10, 2021
Top Ways Moringa Nourishes Skin and Hair
Does your skin and hair need a little TLC? Wouldn't it be nice if there were a single ingredient that could rejuvenate your skin and breathe new life into your dull, thinning locks? Well, it turns out there is! And it's probably not what you're thinking. …
If you guessed coconut oil, vitamin E or matcha, guess again. The particular plant-based ingredient we're talking about comes from a tree that grows primarily in Asia, South America and Africa. The leaf of this tree is bursting with nutrients that your skin and hair require for optimal health. Give up yet? The powerhouse beauty ingredient everyone should use is called moringa.
Don't worry if you're unfamiliar with moringa. It's one of the most underestimated and under-marketed ingredients in the beauty industry. But it's also one of the most incredible ingredients for healthy skin and hair, and its benefits are well-studied and documented. Here are some of the top ways moringa nourishes skin and hair.
Heals Skin From Acne
Did you know approximately 80% of people experience acne outbreaks between the ages of 11 and 30? If you're one of them, you're definitely not alone. But you may be wondering how to clear up your skin so you aren't ashamed of it anymore. You're in luck, because your answer can be found in the unassuming moringa leaf.
Acne is commonly caused by bacteria and inflammation. It just so happens that moringa has anti-inflammatory characteristics, which can help fight acne and heal skin after breakouts. You can purchase the raw ingredient and make a face paste from it every morning, or you can consume moringa supplements and experience the benefits from the inside-out.
Strengthens and Nourishes Hair
Vitamin A is one of the primary building blocks of healthy hair, and it's found in abundance in moringa. In addition to helping your body form strong hair, vitamin A also helps the scalp create sebum, which nourishes and moisturizes the hair shafts and keeps them from becoming brittle. Taking a moringa supplement gives your body the tools it requires to grow shiny, vibrant hair.
Promotes Youthful Skin
Are you greeted by crow's feet and facial wrinkles when you look in the mirror? It turns out moringa may be the anti-aging solution you've been longing for. Studies show that moringa can heal damage caused by free radicals, the pesky little molecules that can speed up the aging process. Thanks to its high antioxidant content, moringa can support your anti-aging efforts and enhance skin revitalization.
Stimulates Hair Growth
Is your hair looking a little thinner than it used to? You may be dealing with hair loss, which affects millions of men and women. Fortunately, moringa can help combat premature hair loss if you take it regularly.
The moringa leaf contains zinc, which can stimulate hair growth and help to repair damaged hair follicles. It also has a wide variety of amino acids, which are the main building blocks of cells (including the cells in your hair). Taking a moringa supplement daily may help you halt or even reverse your hair loss and achieve thick, beautiful hair.
How To Take Moringa
The easiest way to get an effect dose of moringa is to take it in supplement form. Otherwise, you'd have to consume massive amounts of the raw ingredient on a daily basis. Moringa supplements contain a highly concentrated version of the extract and can deliver the results you want.
What are you waiting for? Click here if you're ready for fuller, shinier hair and clearer, more vibrant skin.
Category: Moringa